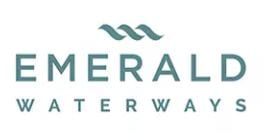 Cruise by floating markets and get to know the Delta inhabitants water-based lives. See children riding on the backs of water buffalo, verdant rice paddies filled with workers in conical hats and a range of water going vessels plying the narrow waterways. Shop for anything from clothes to fruit and souvenirs to spring rolls all from the side of your luxurious river cruise ship. Pass floating villages where you will be fascinated by the resourcefulness of the people and their unique way of life, visit quaint villages to get a real insight into traditional rural lifestyles which are far removed from our own and learn why this region is called the "rice bowl" of Vietnam. Being one of the most important and successful agricultural regions in the world it holds a myriad of exquisite foods to sample.
These are only a selection of the cruise we have available.
We have offers available on all Emerald Mekong River Cruises –  Click here to view all available
Call us for your Industry Special!
Majestic Mekong River Cruise
Cruise
Nights
Suite
24 Jul, 07 Aug, 21 Aug, 04 Sep, 18 Sep, 02 Oct, 16 Oct, 30 Oct, 13 Nov, 27 Nov, 11 Dec, 25 Dec 21
* New*
Evergreen: Majestic Mekong River - Siem Reap to Ho Chi Minh City
Click here to view map
7
TIC Members


Call for Industry Discount

Itinerary:
Siem Reap, Prek'kdam, Kampong Tralach, Phnom Penh, Cambodia / Vietnam Border Crossing, Hong Ngu, An Long, My An Hung, Sa Dec, Cai Be, My Tho, Ho Chi Minh City
31 Jul, 14 Aug, 28 Aug, 11 Sep, 25 Sep, 09 Oct, 23 Oct, 06 Nov, 20 Nov, 04 Dec, 18 Dec 21
* New*
Evergreen: Majestic Mekong River - Ho Chi Minh City to Siem Reap
Click here to view map
7
TIC Members


Call for Industry Discount

Itinerary:
Ho Chi Minh City, My Tho, Sa Dec, My An Hung, Hong Ngu, An Long, Long Khanh, Hong Ngu, Vietnam, Cambodia Border Crossing, Phnom Penh, Prek'kdam, Phnom Penh
Prices are per person twin share in Australian Dollars. Prices include all port charges, taxes & Gratuities.
Eligibility: (AL) Airline Staff, (RTA) Retired, Airline Employees, (TA) Licensed Travel Agencies, (CRS) CRS Company, (CASA) CASA Members, (IH) International Hotel Chain, (TW) Travel Writers.
Other members are on application.
   Valid on any 2021 Emerald Europe (excluding Russia), Mekong or Irrawaddy River Cruise journeys only.
·         For new bookings only and subject to availability.
·         Port Charges and Taxes are payable.
·         Some suite types are excluded from this offer.
·         Offer is for Cruise Only – pre and post tour accommodation, land component, internal airfare and taxes are payable.
·         International Flights are not included and will be an additional cost.
·         Guests cannot accrue Scenic Club points for travel days / membership status.
Conditions: Cancellation, amendment fees will apply – Check with us for details
Prices shown are subject to availability, eligibility and change without notice.
A copy of Industry ID will be required prior to booking.
A booking fee of $100 per person applies.