9 DAY / 8 NIGHT
SOUTH ISLAND GLAMPING & HOTEL ITINERARY
Banks Peninsula, Hokitika, Franz Josef, Wanaka, Queenstown, Mackenzie Country and Christchurch

Rate includes:
Accommodation, in total 8 nights:
• 1 Night at Pure Pods – 1 x Pohue PurePod, Double Room DBB
• 1 Night at Rimu Lodge – 1 x Korimako Room, Double Room BB
• 1 Night at Rainforest Retreat Franz Josef – 1 x Deluxe Tree Hut, Double Room BB
• 2 Nights at Picturesque South Island Glamping Retreat – 1 x Double Room (no meals included)
• 1 Night at Ramada Queenstown Central – 1 x Studio Lake View room, Double Room BB
• 1 Night at SkyScape – 1 x Room, Double Room DBB
• 1 Night at The George – 1 x Premium Executive, Double Room BB
Key: BB: Bed and Breakfast, DBB: Dinner, Bed and Breakfast
Meals
• Including daily breakfast for 2 adults, except 2 Nights at Picturesque South Island Glamping Retreat
• Dinner at Pure Pods and SkyScape included
Rental Car
• Go Rentals – Large 4×4
Go All Inclusive Rate (includes Go Peace of Mind insurance cover and GPS)
Rate does not include:
• Optional Activities
• Flights
• Meals, if not mentioned above
• Travel Insurance
DAY NOTES
Welcome to Aotearoa, New Zealand! You will pick up your Rental Car at Christchurch Airport.  Your first accommodation for the night is something very special. The Pōhue PurePod is just an hours drive from Christchurch, with beautiful views of the historic Port Levy bay, surrounded by rolling hills and magnificent rocky outcrops.
Your journey to the Pōhue PurePod starts with a scenic drive around Banks Peninsula past Charteris Bay and Diamond Harbour, then up over hill above Purau, before turning off the main road into the secure carparking area.
After you have parked your car and closed the gates, follow the walking track as it gently winds its way up through some regenerating native bush and past the rocky outcrop known locally as the Acropolis (named by the Greek bride of the farmer who received this land following his return from World War II).
Please note, the walk from the carpark to the Pōhue PurePod is 1.2km uphill and will take you around 25 minutes, or a little longer depending on your fitness level and how many times you stop to take photos of the beautiful views. If you would prefer a shorter walk (only 5 minutes), then the Korimako PurePod may be a better option for you.
As the track winds its way out of the bush, there is one last push uphill along an old farm fence before you round a small berm and the PurePod is revealed.
The Pōhue PurePod sits just below some macrocarpa trees, behind which you can glimpse The Monument, a rocky crag standing on the ridge between Purau and Port Levy. From the PurePod you have beautiful views across the tussock grasses and rolling hills down to the long, sheltered bay of Port Levy. With no one nearby, you can sit back, relax and soak in the views.
Check-in to PurePods Pohue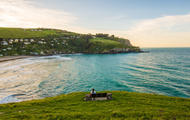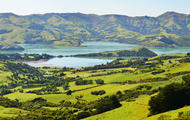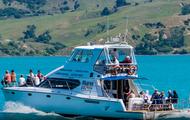 Christchurch (Planned) / Akaroa (Optional) / Black Cat Cruises (Optional)
EXPERT TIPS:
Akaroa, located on the south east side of the deep, sheltered Akaroa Harbour, the charming township of Akaroa has a special point of difference – it was the only French settlement in New Zealand.
Today you will be driving from the East Coast over Arthur's Pass to the West Coast. Arthur's Pass, climbing to more than 900 metres through Arthur's Pass National Park, is the highest and most spectacular pass across the Southern Alps.
Arthur's Pass village is one of the highest settlements in the country. Here you can gaze into the historic Otira rail tunnel – an epic engineering feat through 8.5 kilometres of rock. If you need to stretch your legs, walk the one-hour return journey to the Devil's Punchbowl Falls. And if you feel like staying a while, the village has a choice of accommodation, cafés and shops.
Your final destination of today will be Hokitika. Nowadays Hokitika is known as the Cool Little Town. There are some lovely old buildings on the town's historic walk. You'll also notice galleries specialising in pounamu jewellery and art works. The Arahura River, which enters the sea just north of Hokitika, is a traditional source of pounamu (greenstone). Gold jewellers, wood turners and potters provide other souvenir opportunities. Hokitika's icon event is the Wildfoods Festival, which is held at the end of summer.
Check-in to Rimu Lodge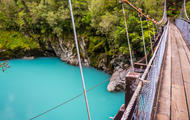 Today you drive along the famous West Coast of the South Island down to Franz Josef.
Franz Josef Glacier was first explored in 1865 by geologist Julius von Haast, who named it after the Austrian emperor. The glacier is five kilometres from the town of the same name, and a 1.5 hour walk will take you to within 750m of its terminal face.
If you want to actually make contact with the glacier, take a heli-hike or a guided ice walk. Aerial sightseeing is another option.
There's a range of natural attractions in close proximity to Franz Josef Glacier Village. Lose yourself in the rainforests, waterfalls, and lakes.
In the town, you'll find plenty of places to stay and eat, or relax at the Glacier Hot Pools or explore the wildlife centre. At nearby Lake Mapourika, you can take a kayak tour or rent a stand-up paddleboard.
Check-out from Rimu Lodge
Self Drive betwe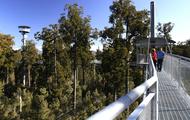 en Rimu Lodge and Rainforest Retreat Franz Josef
Check-in to Rainforest Retreat Franz Josef
West Coast Treetop Walk (Optional)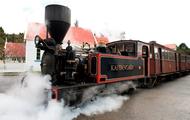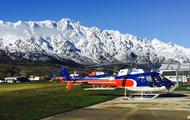 Shantytown Heritage Park (Optional) / Okarito Kiwi Tours (Optional) / The HelicopterLine (Optional) / Franz Joseph (Planned)
Today you will drive past Wanaka, and will be glamping in a special tiny house with nature views at your doorstep for the next two days. Wanaka, a resort town on New Zealand's South Island, is set on the southern end of its namesake lake with views of snowcapped mountains. It's the gateway to the Southern Alps' Mount Aspiring National Park, a wilderness of glaciers, beech forests and alpine lakes.
Check-out from Rainforest Retreat Franz Josef
Check-in to Picturesque South Island Glamping Retreat
Today we recommend you visit Wanaka. Wanaka has the buzz of a genuine alpine town and is the ultimate hub for outdoor adventures, and with Mount Aspiring National Park located close by it's the perfect destination for exploring the Southern Alps.
For adventure seekers, you can go skydiving, canyoning, climbing or mountaineering and there are hundreds of kilometres of tracks for hiking or biking. The crystal-clear water of the lakes and rivers are ideal for kayaking, fishing, lake cruises and jet-boating, or to get an aerial perspective of the region take a scenic flight and you can even land on a glacier.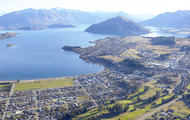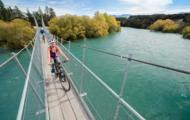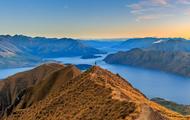 Wanaka (Planned) / Wanaka Bike Tours  (Optional)/ Roys Peak (Optional)
Today you drive to Queenstown, the hub of adventure, thrumming with adrenaline and an omnipresent sense of fun.
On your way,  we suggest you stop at Arrowtown, one of the most picturesque settlements in New Zealand,. The town was established in 1862, during the height of the Otago gold rush. The settlement grew quickly as pioneers constructed cottages, shops, hotels and churches, more than 60 of which can still be seen today.
A special highlight is the Chinese settlement at the edge of the river. Built by Chinese miners from 1868, this area of restored shelters and buildings paints a picture of earlier times.
Check-out from Picturesque South Island Glamping Retreat
Self Drive between Picturesque South Island Glamping Retreat and Ramada Queenstown
Check-in to Ramada Queenstown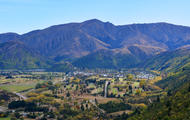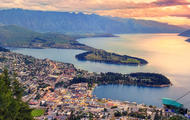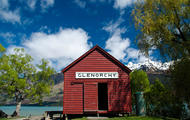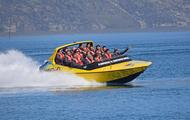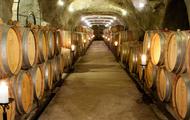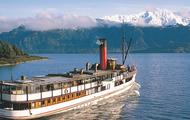 Gibbston Valley Wines (Optional) / Real Journeys TSS Earnslaw (Optional)
MACKENZIE COUNTRY: DAY NOTES
Today you will drive into the heart ov the South Island. Just 12km off the Tekapo-Queenstown road: close enough to town life when wanted, but far enough off the beaten track for you to feel the world cannot find you. Here you will stay in a SkyScape,  This distinctive accommodation is designed to maximise the extraordinary views of the Mackenzie Country both day and night, with your bedroom built predominantly of glass.
This unique building comprises a glass-roofed bedroom, as well as a grass roofed kitchenette and bathroom.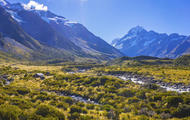 Check-out from Ramada Queenstown
Self Drive between Ramada Queenstown and SkyScape
EXPERT TIPS:
The southern hemisphere's equivalent of the Northern Lights, Twizel is one of the best places in New Zealand to see this symphony of colour come to life. Best seen between April and September, Twizel is known for it's clear nights and lack of light pollution, making it a great viewing destination.
On your way to Christchurch you can stop at Lake Tekapo. On the shores on the lake you'll see the beautiful Church of the Good Shepherd, where the altar window frames a perfect view of the Southern Alps beyond the lake. The church was built in 1935 for the pioneer families of the Mackenzie district and is still used as a place of worship.
Head to Mount John Observatory – perched high in the mountains and south-facing – for your best chance of experiencing this spectacular natural light show.
in the afternoon you arrive in Christchurch. Christchurch is the city of exploration, where urban regeneration and heritage thrive. The city is constantly evolving, always giving locals and visitors something new to explore. Expect street art and innovative projects, a bustling hospitality scene and established green spaces. Christchurch is the newest city in the world, and it's time the world rediscovered its secrets.
Self Drive between SkyScape and The George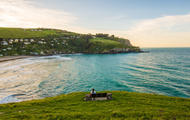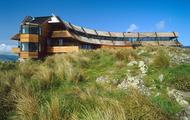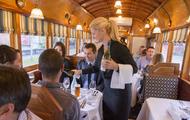 Lake Tekapo (Optional) / Christchrch (Planned) / Christchurch Gondala & Restaurant (Optional) / Christchurch Tram Dinner (Optional)
END OF ITINERARY: DAY NOTES
Your New Zealand trip ends today. You will drop your Rental Car off at Christchurch Airport today.
We hope you had a great time in new Zealand and we hope to see you soon again.