9 DAY / 8 NIGHT
NORTH ISLAND FOOD & WINE ITINERARY
Auckland, Rotorua, Napier, Martinborough and Wellington

Rate includes:
Accommodation, in total 8 nights:
• 2 Nights at Scenic Hotel Auckland – 1 x Signature Studio, Double Room BB
• 1 Night at Flemington Lake View B&B – 1 x Green Lake, Double Room BB
• 2 Nights at Art Deco Masonic Hotel – 1 x Superior Queen, Double Room BB
• 1 Night at Peppers Parehua Martinborough – 1 x Winemaker Cottage, Double Room BB
• 2 Nights at Ohtel Wellington – 1 x Deluxe, Double Room BB
Key: BB: Bed and Breakfast, DBB: Dinner, Bed and Breakfast
Meals
• Including daily Breakfast for x2 Adults
• Dinner at Orbit Restaurant Sky City for x2 Adults on Day 1
Activities & Tours
• Day 2 Fullers – Auckland, Waiheke Island Vineyard Tours, Twilight Wine & Dine x2
• Day 3 Te Puia, Entry for 2x Adults
• Day 5 Art Deco Walks & Tours, Morning Walk for 2x Adults
• Day 5 Mission Estate Winery, Tasting & Cheese Platter for 2x Adults
• Day 8 Zest Food Tours, Capital Tastes Tour for 2x Adults
Rental Car
• Go Rentals – Large 4×4
Go All Inclusive Rate (includes Go Peace of Mind insurance cover and GPS)
Rate does not include:
• Optional Activities
• Flights
• Meals, if not mentioned above
• Travel Insurance
DAY NOTES
Welcome to New Zealand! You will pick up your Rental Car at Auckland Airport.
From the 328m high Sky City Tower you can enjoy incomparable views over Auckland and the surrounding area.  The audio guide explains all the sights in German as you walk around on different levels. "Touch Screen" computers provide additional information. Standing on a glass floor above Auckland, you can test your courage on the Skywalk.
Check-in to Airedale Boutique Suites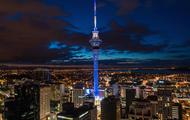 There is one special Highlight waiting for you, a tour to Waiheke Island. Enjoy an exclusive Waiheke Island Vineyard Tour. The rest of the day is at your free disposal and you can continue exploring Auckland. Take a stroll through Albert Park or take a scenic flight over Auckland and the surrounding area.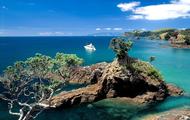 This morning you will start your journey to Rotorua.
This region is not only the centre of Maori culture, but also famous for its geothermal activity. Geysers, steaming lakes and rivers, bubbling mud holes and multicoloured hot mineral springs, known for their healing properties, can be admired here.
In the evening you will visit theMaori village with participation in a marae (traditional Maori meeting place). Here you will be greeted with a traditional challenge at the gate of the Marae and then experience Maori rituals. After the concert in the Meeting House you are invited to the "Hangi", an earth oven meal. The food is cooked in an earth cave on glowing stones.
Check-out from Airedale Boutique Suites
Check-in to Flemington Lake View B&B
Self Drive between Airedale Boutique Suites and Flemington Lake View B&B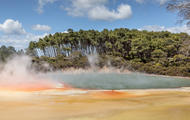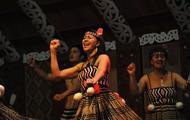 You are heading further south. On your way we recommend a stop at the famous Hobbiton Movie Set.  Experience the real Middle-earth with a visit to the Hobbiton Movie Set, featured in The Lord of the Rings and The Hobbit films.
Your guided tour starts with a drive through our picturesque 1,250 acre sheep farm with spectacular views across to the Kaimai Ranges.
Take a look at Bag End, where Frodo and Bilbo's adventures began. Get lost among the hobbit holes and visit the Green Dragon Inn, the mill and the Party Tree. Listen to spell-binding tales of how Hobbiton came to be.
You continue driving passed Lake Taupo, New Zealands largest Lake, until you todays destination Napier, located in the Hawke's Bay. Napier has beautifully preserved 1930s architecture and that is city's special point of difference.
Check-out from Flemington Lake View B&B
Check-in to Art Deco Masonic Hotel
Self Drive between Flemington Lake View B&B and Art Deco Masonic Hotel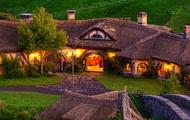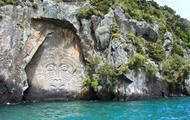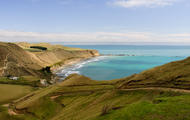 Today you will be attending  the Art Deco guided Walk.
Take a walk back in time with a guided walking tour. Your local guide will tell you stories of the earthquake that destroyed the city and the remarkable recovery and rebuild that was completed in less than two years.
After the Tour you will be enjoying Wine and Cheese at the Mission Estate Winery.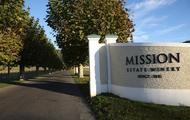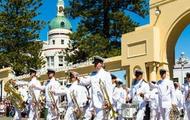 Today you are heading off further north to the beautiful Wairarapa region until you reach your todays destination, the wine village Martinborough. Some of New Zealand's best pinot noirs come fro its family-owned vineyards.
Check-out from Art Deco Masonic Hotel
Check-in to Peppers Parehua Martinborough Country Estate
Self Drive between Art Deco Masonic Hotel and Peppers Parehua Martinborough Country Estate
Check-out from Peppers Parehua Martinborough Country Estate
Check-in to Ohtel Wellington
Self Drive between Peppers Parehua Martinborough Country Estate and Ohtel Wellington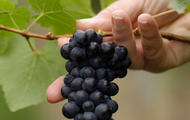 You are heading off to New Zealands Capital City, also known by "the windy city".
At the Te Papa National Museum you will get an interesting insight into the history and culture of New Zealand. You can also take a cable car up to the botanical garden for a walk and a fantastic view over the city. Or take a trip to the Weta Workshop, Peter Jackson Workshop, where characters and props from films such as The Hobbit and Narnia were brought to life.
In the evening you can take an easy evening walk through Zealandia with a local guide. Here you will see various animals, which only become active in the evening hours. With a little luck you will also hear or see the Kiwi bird, an endangered flightless bird and at the same time the national symbol of New Zealand.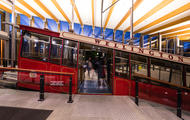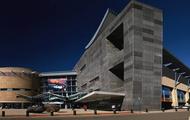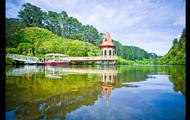 DAY NOTES
Your New Zealand trip ends today. You will drop your Rental Car off at Wellington Airport.